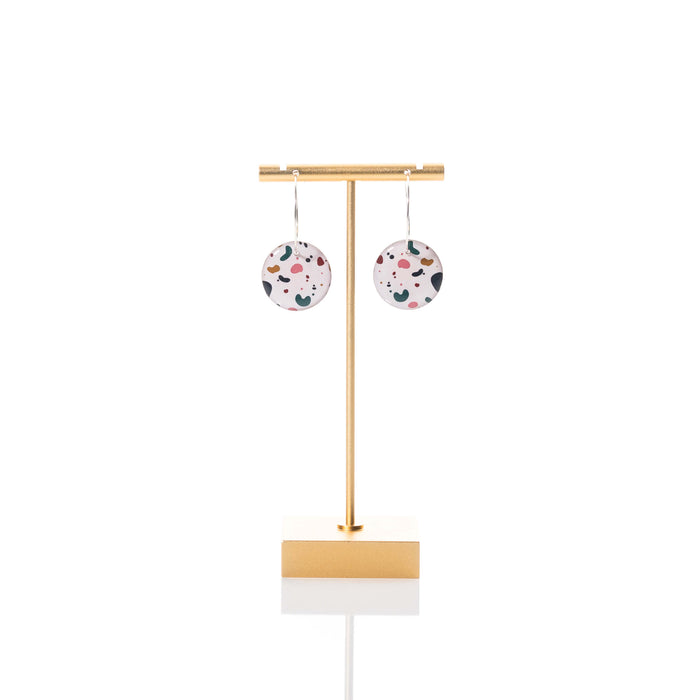 Tezza - Round Hoop Earrings
This is a brand new style to the Pili Pala jewellery family and we couldn't be more in love.
These hoop earrings will never let you down and are up for fun times, all the time.
On a solid sterling silver 25mm diameter hoop, the earring base is made from sustainably farmed Tasmanian blackwood and finished with a clear layer of resin.
They feature Helen's painting inspired by all things terrazzo. We lovingly call this design 'Tezza' because we can all do with an extra dose of fun and a dash of Aussie cheekiness (Please note: 'Tezza' may be said with an occa accent for more impact).
Total earring dimensions:  4.5cm h x 2.5cm w
(from the top of the hoop to the base of the earring)