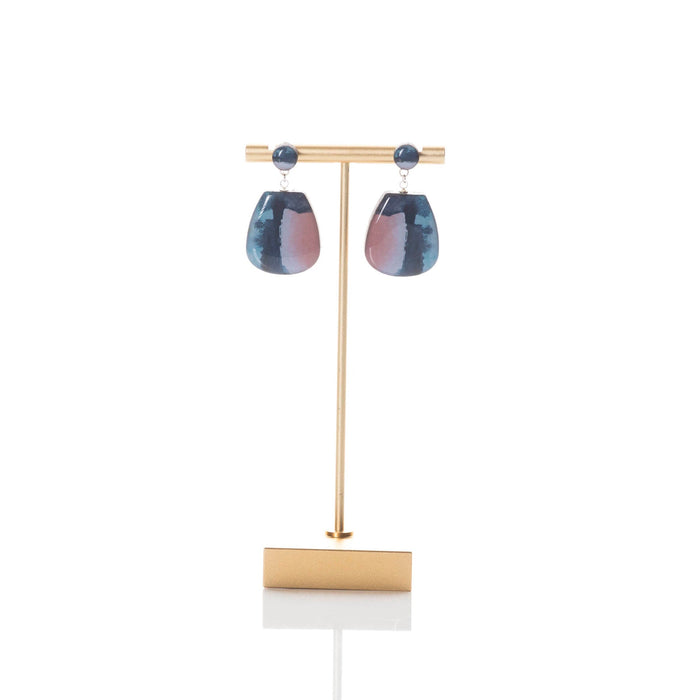 Ink - Petal & Stud Earrings
If it's an extra pep in your step and more smile on your dial that you're after, then these are the earrings for you! These beauties feature a stud (with stud post) at the top and a dangly petal earring that moves as you move for extra eye-catching fun.

They feature Helen's watercolour painting in the most stunning combination of colours that literally works with any outfit you put on!

They're comprise of a sustainably farmed Tasmanian blackwood base and are finished with a clear layer of resin. The stud post is solid sterling silver; no allergic reactions here!

Total earring dimensions (including stud and dangly earring):  4cm h x 2.5cm w