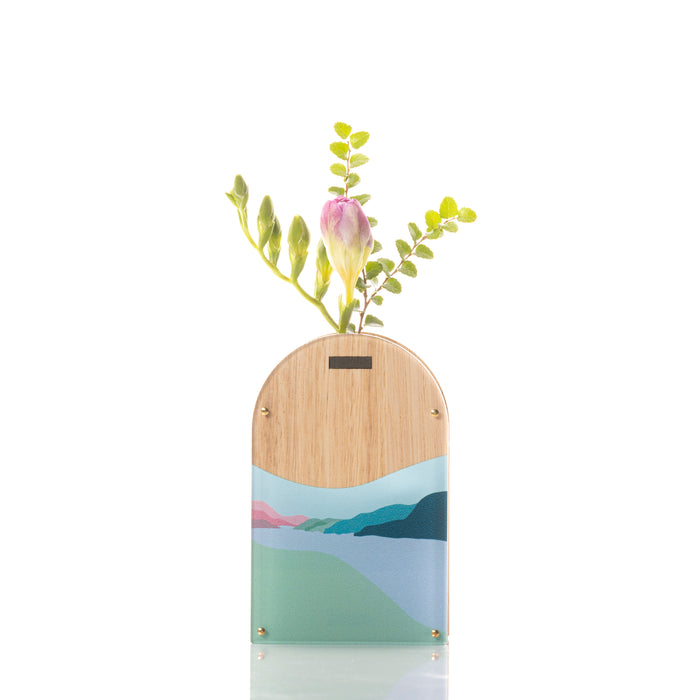 Small Arch Vase - Peninsula. Tasmanian Oak.
Say hello to our brand new collection of stunning arch vases. Guaranteed to add a smile to that drab little corner in your home. These beautiful vases are made from sustainably farmed Tasmanian Oak and feature Helen's artwork inspired by the Tasman Peninsula (here in Tasmania).

A fabulous feature is that these beauties can either free stand or be wall-mounted; in fact, they look amazing on the wall. With a glass test-tube through the middle, you'd be surprised just how many stems of your favourite flowers you can fit in each vase.
They're packaged in a stunning protective box - perfect for gift giving.
To mount to the wall, we recommend using adhesive wall stickers (readily available in supermarkets and hardware stores); these stickers leave your walls and vases undamaged.
Size:  11cm high x 7cm wide