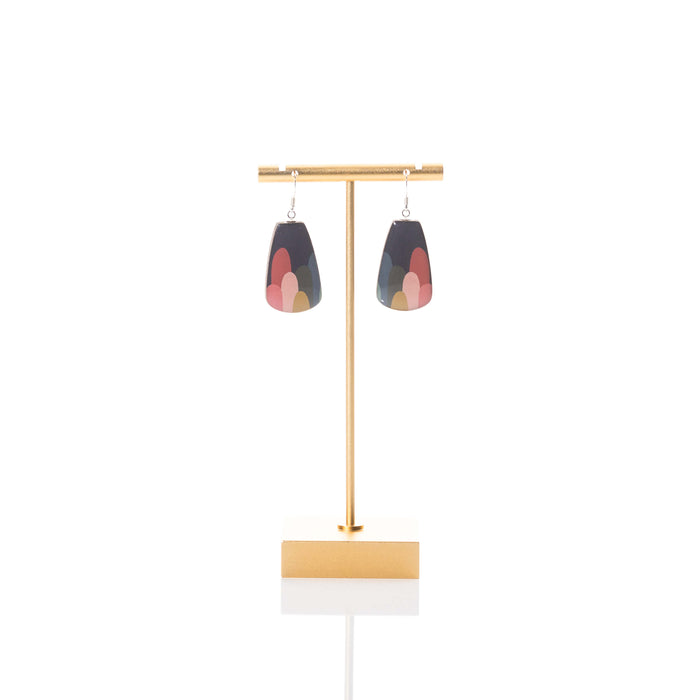 Melody - Petal Dangly Earrings
The quickest way to add a pop of colour to your day! These pretty pieces feature Helen's painting which is inspired by the organ pipes on Mt Wellington here in Hobart (but if you don't know what that is, no biggie - it's an absolutely fabulous pattern without that bit of information).
The base is sustainably farmed Tasmanian blackwood and the artwork is finished with clear resin.
The earring hooks are solid sterling silver: perfect!!
Dimensions:  3cm h x 2cm w (with hook = 4.5cm h)