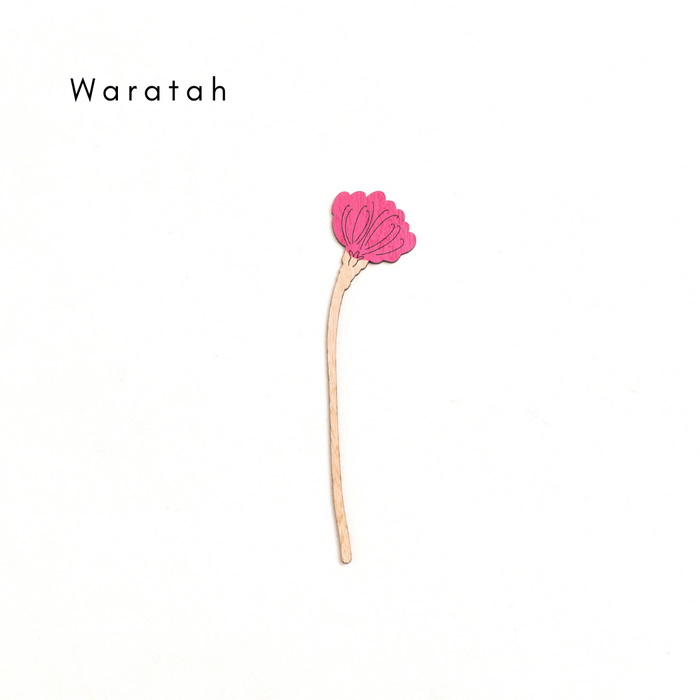 Large Waratah: Pili Pala Posies
"I can buy myself flowers" - Miley Cyrus says so! I know you're humming that song now, aren't you?!
Introducing our stunning Pili Pala Posies. Nothing beats a fresh, real bunch of flowers, but these are a pretty incredible alternative. AND, they last forever. AND they look beautiful. AND you don't have to replace them each week.
This WARATAH is made from hand-painted Tassie Oak. There are 6 flower styles in the collection to choose from so you can create your own unique posy.

NOTE: Our handmade large and medium vases will fit 3 of these flowers. Alternatively you can use your own vase - I recommend filling the base of the vase with soil, sand or rice to help arrange and hold the stems. 

Dimensions of the Large Waratah = 20cm x 5cm. (The lengths of each different flower type are varied to create layers in each bunch you create).