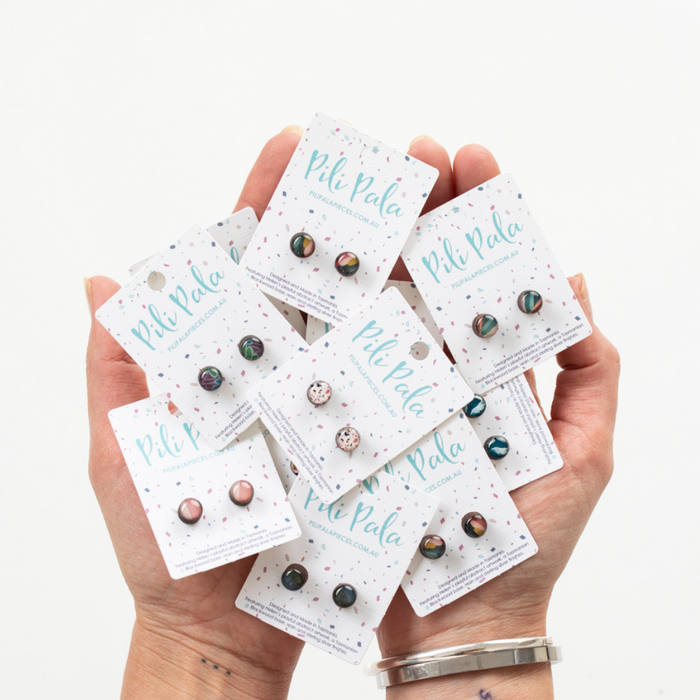 You're going to love these! We'll select a happy stud pattern for you at random, AND trust me, they're all amazing, so you can't go wrong! 
They make the perfect gift for a loved one - or a special treat for yourself.
The perfect pop of colour for your day. These studs are made using a Tasmanian blackwood base, a component from one of Helen's vibrant paintings and are finished with resin. They're such a quick and easy way to finish off any outfit and add a bit of a pep to your step!
8mm in diameter with sterling silver posts.
NOTE: the pattern/colour of your studs will be a SURPRISE! These images are for a reference of size/shape/style only. HOW EXCITING!