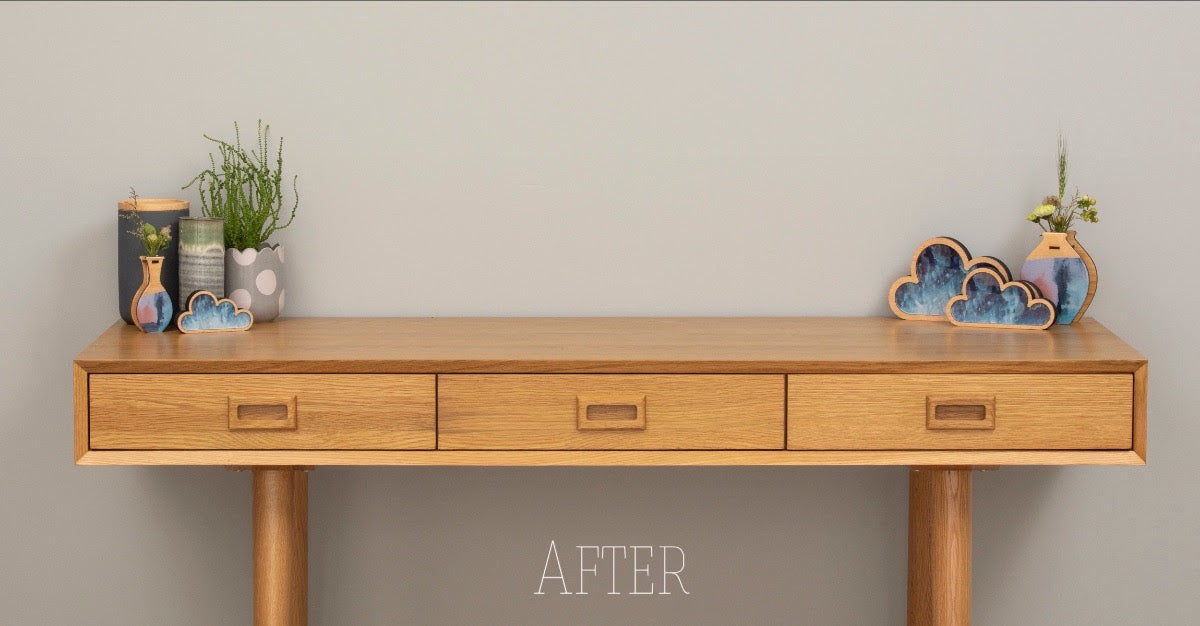 My 'go to' styling tip for your home
I get asked all the time about styling, so I thought I'd share my 'top tip' with you.
This is not my idea, but one that works every single time.
Whenever I style home decor on a flat surface (both at home or for photoshoots) I work with the 'rule of 3' (or 'odd numbers'). 
Quick steps for more joy and calm in your home
1) Clear everything from the surface you have selected (i.e.; entry table, buffet, hall stand, etc) and remove and re-home any clutter.
2) Group items that look nice together (include a variety of new and old pieces, colours, patterns, etc).
3) Now sort these items into groups of 3 (or odd numbers) and make sure to include items of varying heights.
4) On your surface, arrange your items in a triangle shape (from above) with the tallest item at the back.
5) Stand back and see if you feel calm when you look at your cluster. If not, play around with swapping in a few different items.


'Voila!': a less cluttered, visually appealing surface makes you feel more joyful when you're at home.
Happy Styling.

Helen (and the Pili Pala Team) x