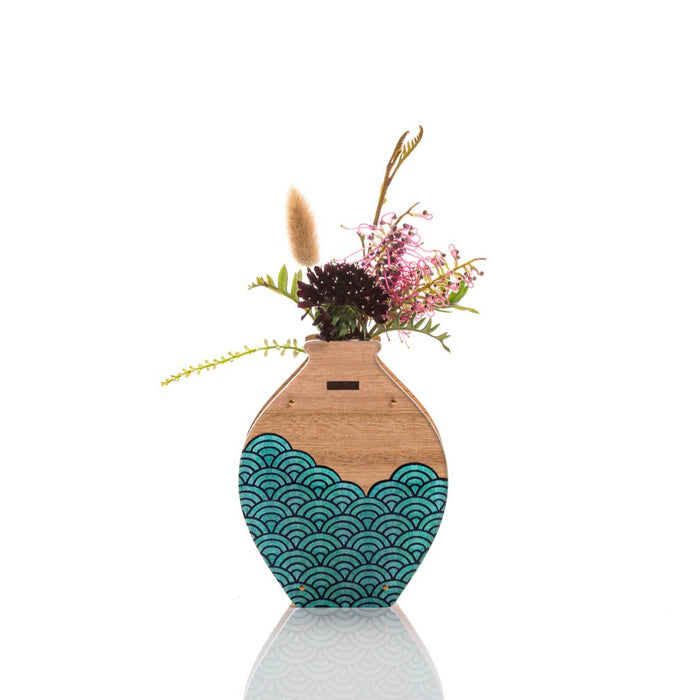 Medium Handmade Vase - Teal Wave design. Tasmanian Oak.
These beautiful vases are made from sustainably farmed Tasmanian Oak and feature one of Helen's abstract paintings which is inspired by a component from a vintage Japanese painting.
Another fabulous feature is that these beauties can either free stand or be wall-mounted; they look amazing on the wall. With a glass test-tube through the middle, you'd be surprised just how many stems of your favourite flowers you can fit in the vase.
And finally, they're packaged in a stunning protective gift box.
To mount to the wall, we recommend using adhesive wall stickers (readily available in supermarkets and hardware stores); these stickers leave your walls and vases undamaged.
Size:  13cm high x 10cm wide