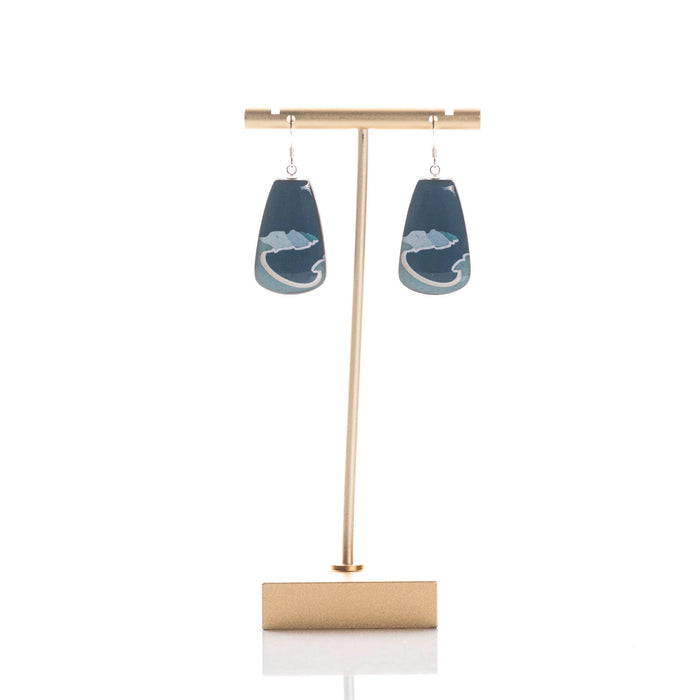 Wineglass - Petal dangly earrings
The quickest way to add a pop of colour to your day! These pretty pieces feature Helen's painting which is inspired by Wineglass bay in Tasmania with a beautiful blue and teal colour palette.

The base is sustainably farmed Tasmanian blackwood and the artwork is finished with clear resin.
The earring hooks are solid sterling silver: perfect!!
Dimensions:  3cm h x 2cm w (with hook = 4.5cm h)