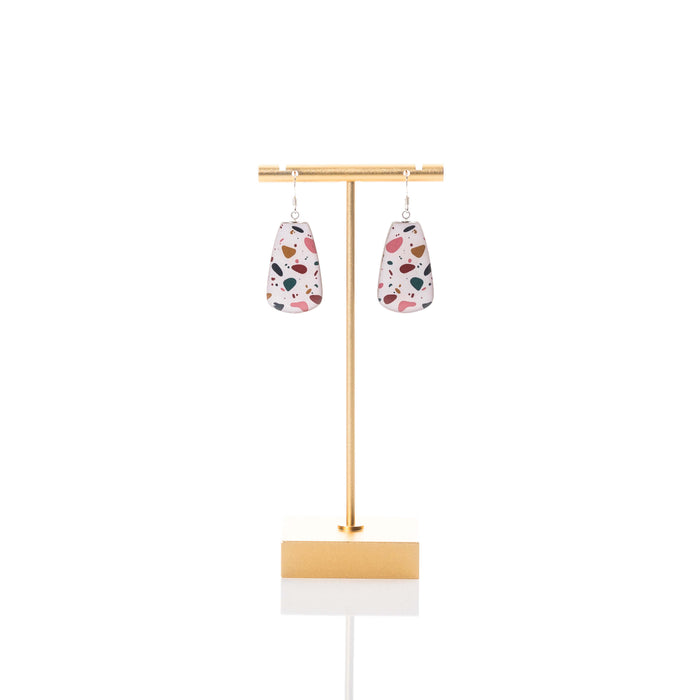 Tezza - Petal Dangly Earrings
The quickest way to add a pop of colour to your day! These pretty pieces feature Helen's painting which is inspired by all things terrazzo. We lovingly call this design 'Tezza' because we can all do with an extra dose of fun and a dash of Aussie cheekiness (Please note: 'Tezza' may be said with an occa accent for more impact).
The base is sustainably farmed Tasmanian blackwood and the artwork is finished with clear resin.
The earring hooks are solid sterling silver: perfect!!
Dimensions:  3cm h x 2cm w (with hook = 4.5cm h)