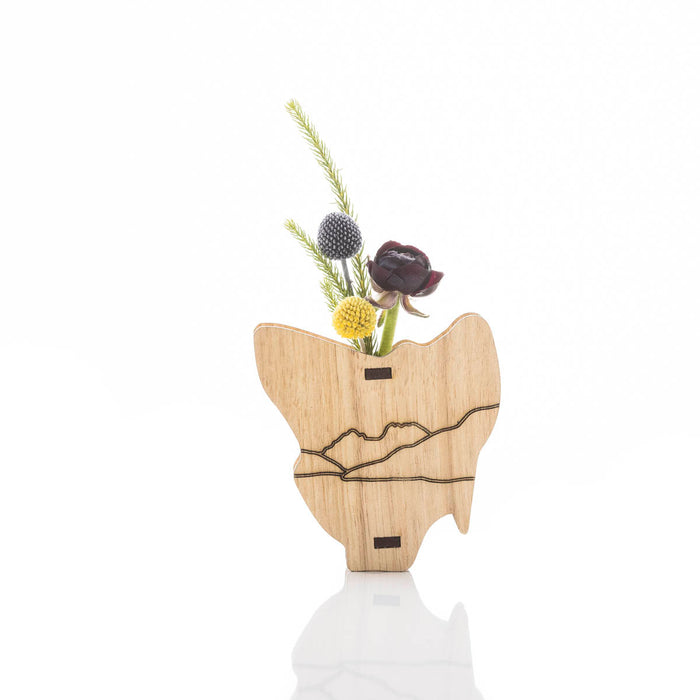 Tassie Vase Magnet - Cradle Mountain Design. Tasmanian Oak.
 Say 'Hello' to the sweetest and happiest addition to your kitchen ever. Introducing our brand new Tassie vase magnets. Made from Tasmanian Oak, with 3 strong magnets attached, these babies are sure to add a smile to your dial and make your kitchen just a little bit more fun. These ones also feature a sketch of Cradle Mountain on the front for an extra little 'oh la la!'
With a test tube in the middle, you can add a single stem or a small collection of your favourite flowers to make your fridge the best looking one around. And even better, they make the best piece to remember your Tassie trip or reminisce about your favourite Tassie adventure.
Dimensions: 9.5cm w x 10cm h x 3cm d. (Test tube size: 10mm diameter x 7.5cm long - trust me, it holds just the just right amount of flowers).