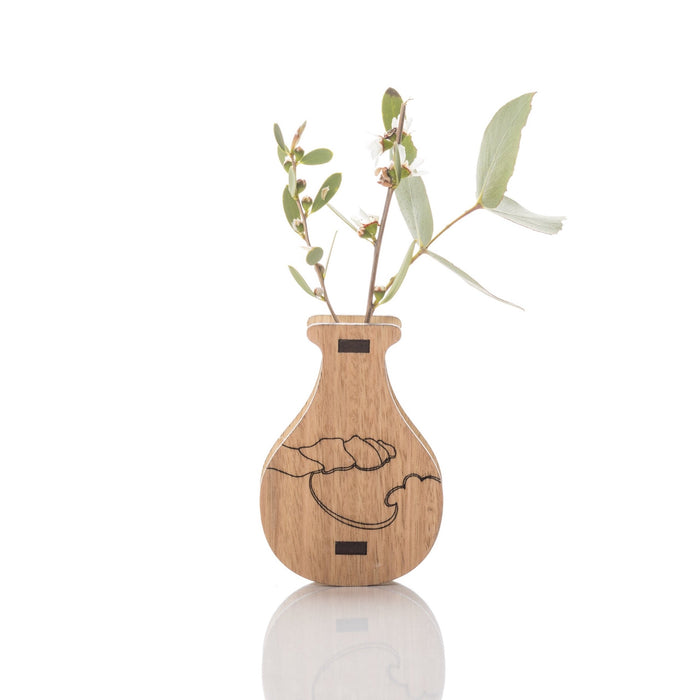 Mini Bud Vase Magnet - Wineglass Bay Design. Tasmanian Oak.
Say 'Hello' to the sweetest and happiest addition to your kitchen ever. Introducing our brand new mini vase magnets. Made from Tasmanian Oak, with 2 strong magnets attached, these babies are sure to add a smile to your dial and make your kitchen just a little bit more fun. These ones also feature a sketch of Wineglass Bay on the front for an extra little 'oh la la!'

With a test tube in the middle, you can add a single stem or a small collection of your favourite flowers to make your fridge the best looking one around.
Dimensions: 6cm x 8.5cm x 3cm. (Test tube size: 10mm diameter x 7.5cm long - which doesn't sound big, but trust me, it holds just the right amount of flowers).