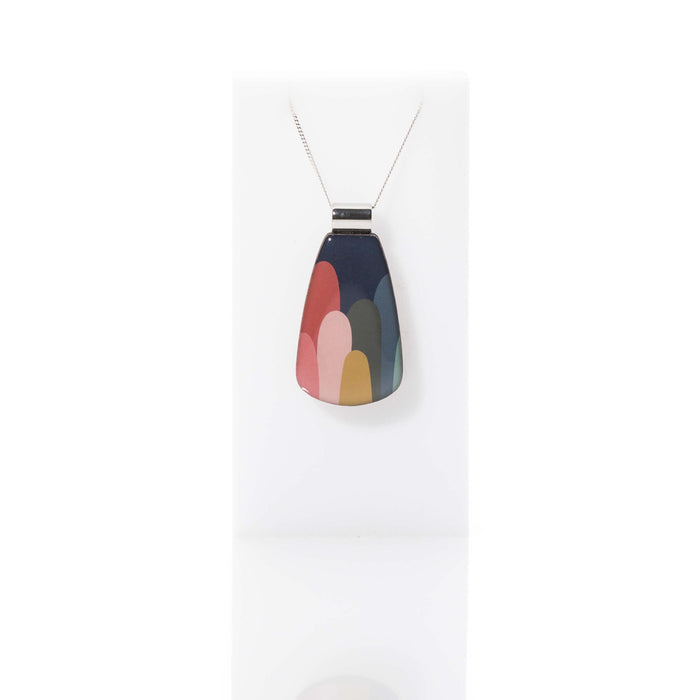 Melody Petal Necklace Long Chain
Dress it up or dress it down. These necklaces can go everywhere and anywhere with you; and will even make it look like you've put in a little extra effort on your Zoom calls. With a sustainably farmed Tasmanian blackwood base, this necklace features Helen's painting that's inspired by the organ pipes on Mt Wellington here in Hobart (but if you don't know what that is, no biggie - it's an absolutely fabulous pattern without that bit of information).

On a moderate length 28" solid sterling silver chain, the pendant is finished and protected with aclear layer of resin.
It comes packaged in a beautiful, white gift box - perfect for safe-keeping or gift giving.

Pendant dimensions: 5cm h x 3cm w