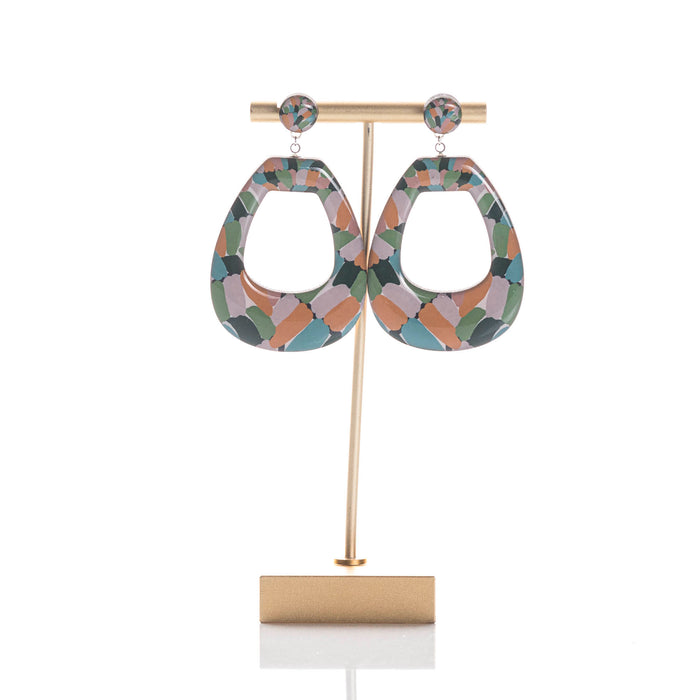 Fern - Fun frame & Stud Earrings
Introducing a whole lot of fun! These babies are for you if you're after good ol' happy times and want to make a statement!  These beauties feature a stud (with stud post) at the top and a large dangly petal frame earring that moves with you as you dance through your day.

They feature Helen's painting, inspired by ferns with a striking multi-seasonal colour palette.
They're comprise of a sustainably farmed Tasmanian blackwood base and are finished with a clear layer of resin. The stud post is solid sterling silver; no allergic reactions here!

Total earring dimensions (including stud and dangly earring):  4cm h x 2.5cm w