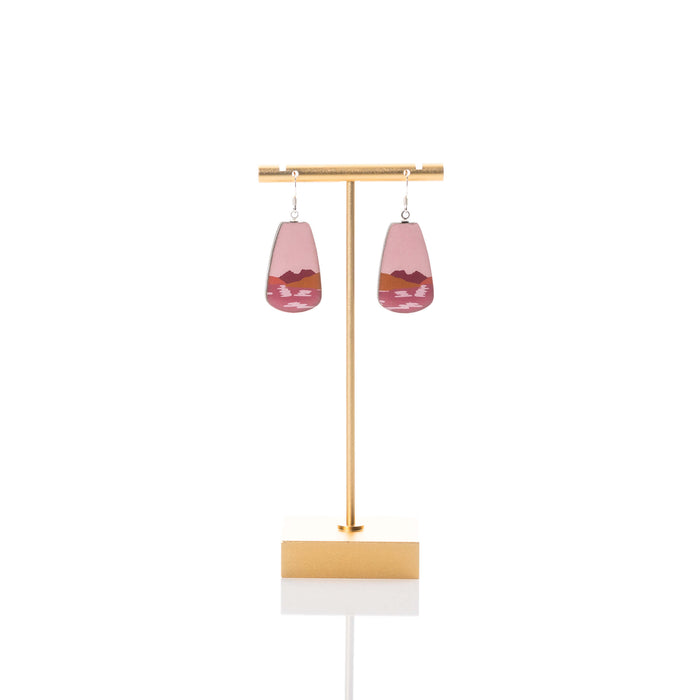 Cradle - Petal Dangly Earrings
The quickest way to add a pop of colour to your day! These pretty pieces feature Helen's painting which is inspired by the fabulous Cradle Mountain (here in Tasmania) and paired with the most striking muted colour palette that takes your breath away.
The base is sustainably farmed Tasmanian blackwood and the artwork is finished with clear resin.
The earring hooks are solid sterling silver: perfect!!
Dimensions:  3cm h x 2cm w (with hook = 4.5cm h)