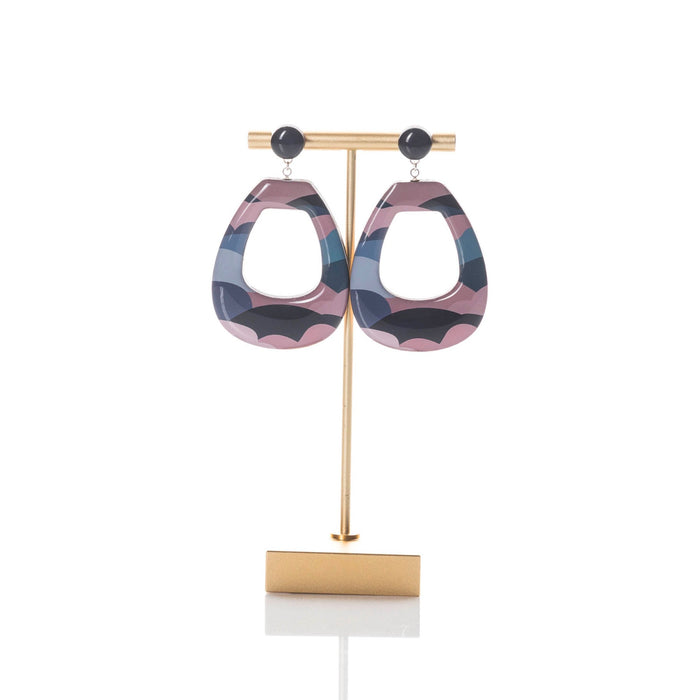 Cloudy - Fun frame & Stud Earrings
Launching on Sunday 13th November @ 7.00pm (AEDT). Hooray! 
Introducing a whole lot of fun! These babies are for you if you're after good ol' happy times and want to make a statement!  These beauties feature a stud (with stud post) at the top and a large dangly petal frame earring that moves with you as you dance through your day.

They feature Helen's abstract cloud painting in the most stunning, moody blues colour palette. Get these on your ears, pronto!
They're comprise of a sustainably farmed Tasmanian blackwood base and are finished with a clear layer of resin. The stud post is solid sterling silver; no allergic reactions here!

Total earring dimensions (including stud and dangly earring):  4cm h x 2.5cm w