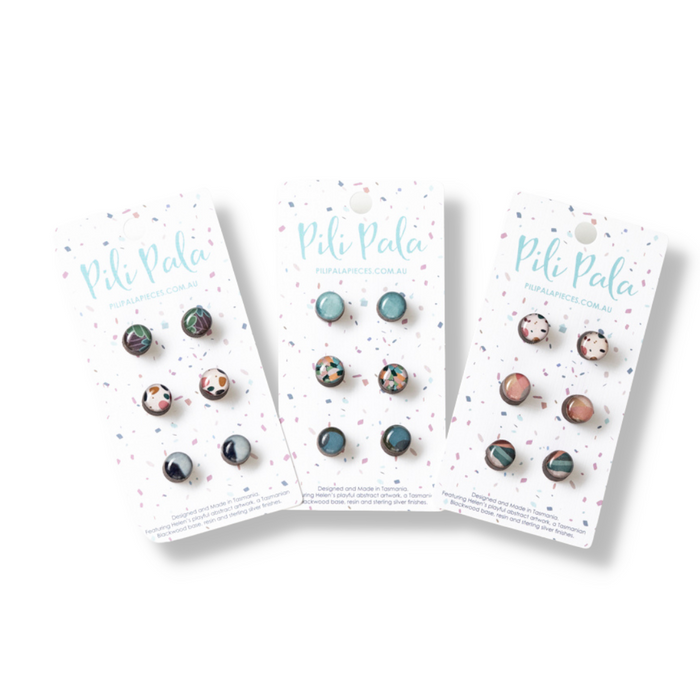 '3 Pack' of small studs. Colour Bomb.
What's better than 1 pair or studs? 3 pairs - obviously!!!

To add an instant dash of colour and joy to your day, pop on these studs and smile away (hey, that rhymes!).

These studs have been SOO popular that we finally decided to offer them in packs of 3. The colours/patterns in this pack of 3 will be in a colour bomb of shades, chosen at random. Each pattern is AMAZING and has been selected from our best sellers, so trust me - you'll love each of them. 
The studs shown in the images are examples only; the final 3 studs you receive will be a surprise. And oh, so good!!!
The base of these studs is made from sustainably farmed Tasmanian blackwood, feature Helen's abstract paintings in a stunning array of colours and then finished in resin.
The posts are made from solid sterling silver.
Dimensions: 8mm diameter.